Sur Dijla Travel & Tourism Company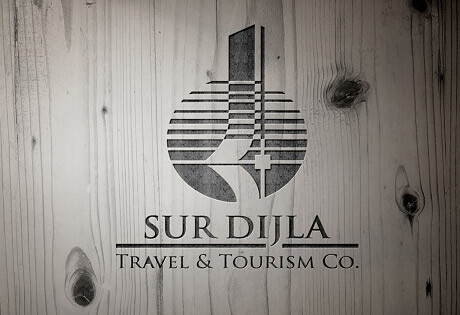 SurDijla Travel & Tourism Company was established in 2005 with the objective of revitalizing the Iraqi tourism sector. To service the needs of the community and the influx of foreign companies. Coming to Iraq in support of the reconstruction efforts. We are one of the early pioneers in the tourism sector since 2005.
As home to some of the world's most prominent and impressive ancient civilizations, Iraq has tremendous potential of being a tourism powerhouse
We believe that Taha & Partners Group's companies have an important role in the stabilization of Iraq, and Sur Dijla is one of the companies that will capitalize from the stability.
Our management team is comprised of a distinct set of tourism professionals. Together they form the foundation of a very competitive, passionate and inventive team. Sur Dijla strives on providing "peace of mind" to the sometimes-complicated process of traveling to and from Iraq. We succeed by treating all customers like and families. Sur Dijla offers the added value of "after the sale" customer service, which helps Sur Dijla to improve and enhance our performance to all our future customers.
Sur Dijla's commitment to excellence in the travel industry has not gone unnoticed. We are one of the top, unmatched best price and service travel agencies in Iraq. We high quality customer service and client relations are why we stand out ahead of the industry.
In addition to outstanding travel services, Sur Dijla supports is clients with Airport Hospitality, Visa assistance, group travel, convention planning and VIP valet services.
Sur Dijla is a proud to be selected as the GSA for: Lufthansa, Austrian and & Qatar Airways
Sur Dijla is has also been selected as the PSA Gulf Air
We promote Iraq for its rich ancient history but also the future greatness.
Contact Email: info@taha-partners.com